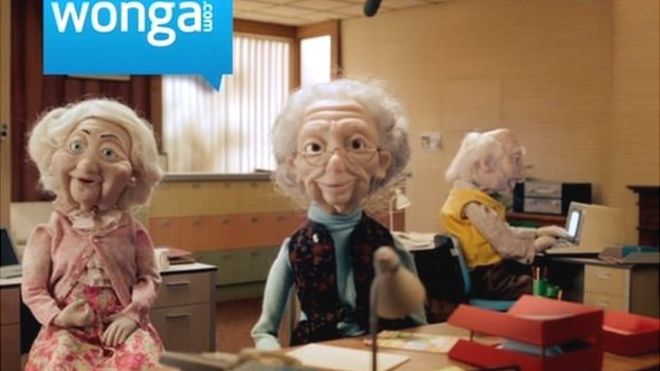 For once, government policy has succeeded.
The Guardian
reports
:
Wonga, the payday lender that became notorious for its extortionate interest rates and was a toxic symbol of Britain's household debt crisis, has collapsed into administration after it was brought down by a welter of compensation claims.
...
Wonga, known for controversial adverts featuring puppet grandparents, has been condemned over the years by campaigners for "legal loan sharking" and targeting vulnerable borrowers with small loans which quickly spiralled out of control. At one point customers faced interest rates as high as 5,853%, before they were capped by ministers in 2015 and now stand at about 1,500%.
They will not be mourned.